How do I find ukulele/bass tabs?
1. Search for a tab 
 2. Tap the 'Filter' button in the bottom-right corner (it says All types, All tuning by default)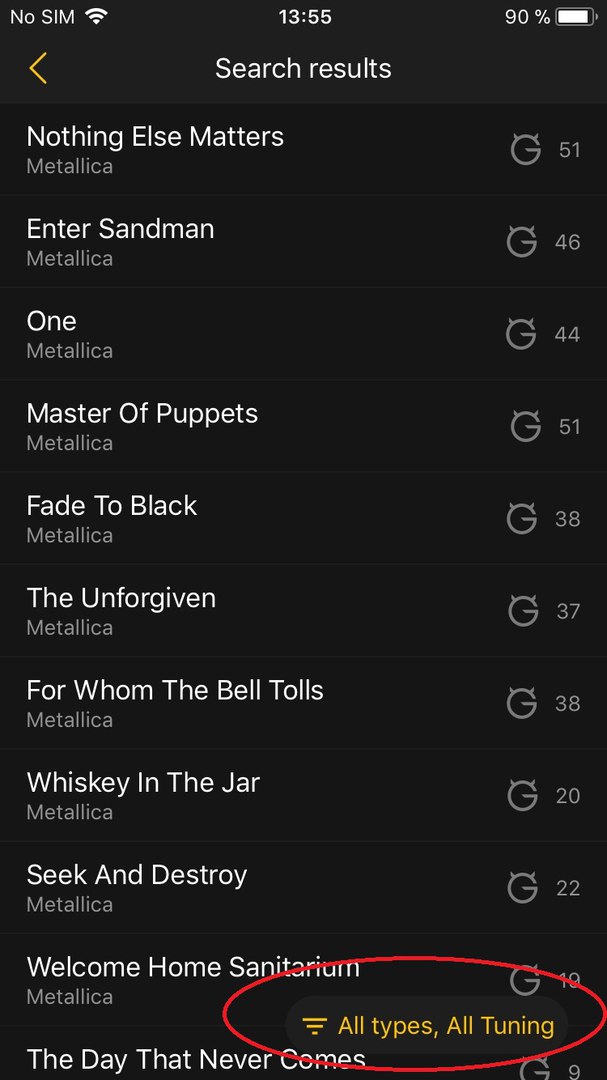 3. Choose Ukulele or Bass
Please note that our collection of chords for Ukulele is smaller than the one for Guitar, so not all songs might be available, but we are always working on expanding the base.